This December we finally closed on a new house…well condo technically. We put in the offer back in September after looking at it on my birthday and are now deep in renovations.
There she is. We bought Unit 2, the 2nd and 3rd floor. Unit 1 is for rent and possibly sale, so please let me know if you want to be my neighbor.
Some general details for those that Zillow. There is no listing because we originally looked at the 1st unit and asked if the seller would sell us the 2nd. Surprisingly he said yes. After 5 offers on houses/condos in Arlington, losing because we are too "poor" apparently to afford 100K over asking, unable to waiving all financing/ inspection contingencies and can't compete with 20 or so offers, we knew there would need to be some weird situation to get us in the door.
We switched over to a condo search for a few reasons. We were looking in a very specific East Arlington area. We wanted to be close to transit and the downtown area. There are basically 3 types of houses in that area. Itty bitty capes, colonials and giant 2 families. The capes we looked at max were 1500 square feet and that was if they had some sort of awkward addition to them. Ceilings were low and felt pretty cramped. We were seeing some really nice condos online, but kept shying away because the thought of "sharing" ownership after owning our 2 family wasn't something we wanted to deal with. But, as the single families that were shit were being gobbled up, we thought we would just "look" at a condo in an awesome location. It was overlooking a huge ballfield and right on the bike path. We didn't end up getting the 1st condo we offered on, but we were at least getting on the table. 1 of 6 offers compared to 1 of 20. We found there was less competition because for a single family, people were willing to do a full gut, but for condos people wanted it to be done. So, the two we looked at needed work which was a good strategy. We would have loved to buy another 2 family, but the price point for them was a bit over our threshold. We would have had to sell our 2 family and we like being slumlords.
Back to the details:
Built in 1940. Philadelphia style. Meaning the 1st unit has 2 floors and we do as well. On the other side of our kitchen wall is a side of one of their bedrooms. Common in 2 families around here.
Lots of moulding, detail and charm.
Tall ceilings
3 bedrooms
1 bathroom – We are adding a half bath.
Lots of light
Dining Room
No, not keeping the light fixture here. To Ben's disappointment. It is kind of growing on me, but it is off-white and I am going with all white trim and walls, so it would just look dirty. Might salvage for a reading nook or something. But with all new electrical, it might burn the house down as I am sure it is wired with yarn. Lovely hutch. I am going to stain it black to match our dining room table and my soul. We will see how it looks with everything else being white. The painters said they can paint white in the end if I don't like it.
Was hoping to go for something like this. Maybe less ginormous light.
Living Room
Original pocket doors. The ones shown are not actually them. They are surplus doors from other rooms we removed during renovations. This room will probably be the last one to finish as I want to do a nice built in tv stand/fireplace/shelf thing. And we will need new furniture, etc.
Can't really tell by the picture, but this wall is bowed out giving the room a little extra space and detail.
Office
Mantle over the radiator is so classy.
Kitchen
The kitchen is small, but functional. We are doing cabinets all the way to the ceilings to maximize space. And even a baby door in the dining room hutch that goes through to the kitchen. I believe serving door? Must be a name for it. We are keeping it.
I am glad I asking the plumber if we could squeeze a half bath/laundry room in the pantry of the kitchen. He said yes and I am very happy about it. Running into some snags with the door situation. I wanted pocket doors, but not enough space on the left and on the right there are pipes in the wall. Barn doors won't work either. Counters on one side and the fridge on the other. Trying to get some sort of door that will provide privacy due to bathroom, but also will let the light in from the window.
We won't be able to keep the bead board. This is the shared wall with the other unit, so if we remove the bead board, then we get into needing to fireproof the wall I have been told. With the amount of nails in it, once we removed it, there wouldn't really be that much that is salvageable. Going to sheetrock it because the plaster would be a mess anyway after we removed all the wallpaper. I am going to go to one of the old lumber places up here and put bead board on top. Which to me defeats the purpose, but we will at least have the character feature and a little more sound proofing between units. The back stairwell has the bead board, so at least we will be able to keep it there.
Maybe something like these for the bathroom/laundry door.
Upstairs bathroom
Nothing to write home about here. Just replacing vanity, mirror and tiling the shower and floor. The cast iron tub is in good shape, so we are going to have it professionally glazed. We did it in our current place and has held up well.
Best features as assessed by the kids (5yrs/3 yrs) 1. All the stairs. Yes, there are 2 flights of stairs. 2. All the doors. Like many old homes, there are multiple doors for every room. It really makes the house more user friendly because you can section areas off for usage or heat. Door summary. As you walk in, you arrive at a landing and have your choice of 3 doors (dining room, living room, office) or to keep going up the stairs. There are beautiful pocket doors between the living room and dining room. Another door between the dining room and kitchen.
Location – right next to Spy Pond Amazing sunsets are in my future. We are an 8 minute walk from the boat launch and a 2 minute bike ride. Trying to figure out how I can walk and tow a canoe/kayak/paddleboard? It would be awfully ridiculous to drive to the boat launch.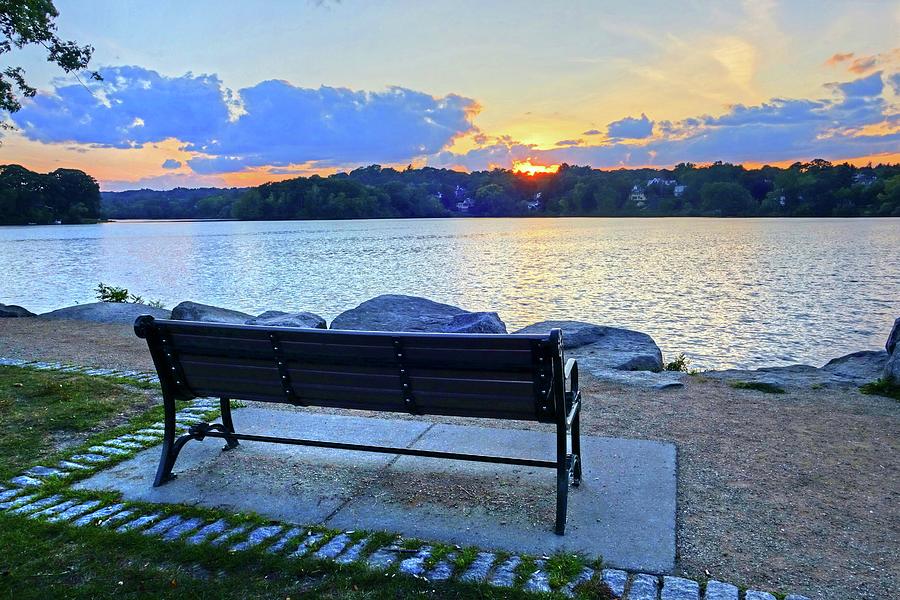 On the Minuteman Bike Path. In 2021…which is soon there will be a dedicated bike lane that goes all the way into the city. Keeping in line with our 1 car family status.
Next to Arlington Center with all the fun things we someday might be able to do after COVID. Capital Theatre, one of those old school theatres, same family as the Somerville one.
Lots of restaurants….haven't explored any yet, but up for suggestions?
Other not really sexy items but worth noting for the sake of real estate.
Driveway spot. Could fit two cars in a row. When the kids get old enough, they can fight over the spot. Or they can just bike everywhere. Plenty of space for bikes.
Secret attic space in the eaves. Well, not really a secret as they already had a closet door. We put in a 2nd door to the other room. I am thinking a nice closet for each of the kids. Or, sound proof instrument practice room for them or me….because there was a small brass band practicing across the street. And before I invite myself over to be part of their band I need a lot of practice to get to bass level….haha marching band joke there.
Landscaping. Unfortunately and fortunately not much green space. Really only the side lawn, but it is landscaped nicely with Ben's favorite hastas. He hates them, but they are easy. And a nice hydrangea and some boxwood bushes (I think). Huge shared patio that I hope to get squatters rights since the other unit is vacant. Really our backyard is Spy Pond with the bike path, park, tennis courts, boys and girls club, ball field, etc.
That is about it. Will check in with some more renovation progress. Right now it is pretty much electrical. So the only major change has been the amount of holes in the walls, which is exciting that we are making progress, but not much for a photo op.
If you have made it this far, I commend you for making it through this blog design, which is circa 2009. Please send help. I will probably reach out to a 22 year old that can probably redo this on their phone while walking down the street sipping a vegan matcha latte. A middle schooler maybe? I don't have time, so it is this for now.
Next step, getting this in Instagram @planningbypopyk. Blogs and Instagram are friends right?